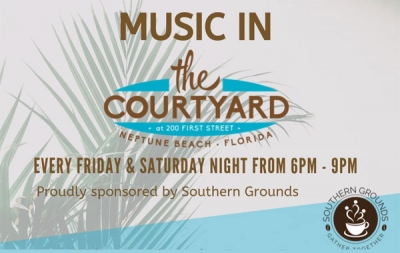 Music in the Courtyard at 200 First Street plays every Friday and Saturday night from 6pm to 9 pm.
Southern Grounds is a great place for folks to "Gather Together" to enjoy fine coffees, homemade desserts, wine, craft beers with a chef driven menu! Inspired by the coffee culture movement in Europe, Australia and now the US; Southern grounds created a space that takes you away. The pull a great cup of coffee has to connect people, start conversations and create friendships. Coffee for #SoGro is about relaxing with friends and family. What a more perfect way to enjoy it even more ith LIVE music!!
Thank you for supporting our locally owned Courtyard Shoppes! They make this wonderful venue possible! Sit back and listen, order a bottle of wine, enjoy a crazy good dessert and fresh, delicious coffee. This is the life!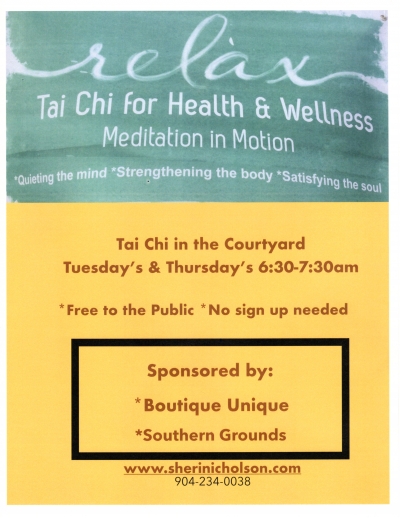 Rise and Shine Tai Chi in the Courtyard!
Clear your mind and get your body ready for the New Year with a little bit of Tai Chi! Learn the principles and benefits of this slow meditation in motion with Sheri Nicholson on Tuesdays and Thursdays from 6:30a.m. to 7:30 a.m. in the Courtyard at 200 First Street
Sponsored by Southern Grounds, and Boutique Unique, For more info, call (904) 234-0038.