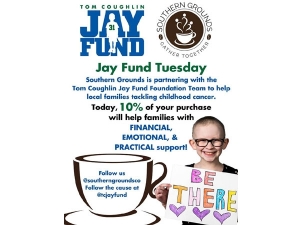 Tuesdays are For The Jay Fund at Southern Grounds
Do some good with your daily brew. Starting this month, the 4th Tuesday of every month will be known as Jay Fund Tuesday at Southern Grounds! With every purchase made, 10% of proceeds made will go directly to the Tom Coughlin Jay Fund Foundation to help local families tackling childhood cancer! Help Southern Grounds BE THERE for the Jay Fund so they can continue to BE THERE for families in need!
For more information on the Tom Coughlin Jay Fund Foundation, click here.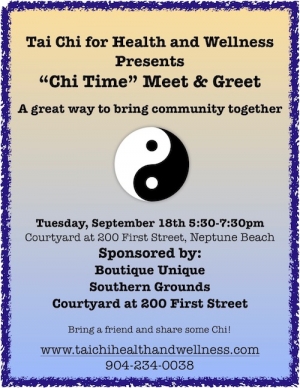 Tai Chi for Health and Wellness presents "Chi Time" Meet and Greet
A great way to bring community together.